Being part of an open system reserve in Africa, there is always the possibility of new animals showing up in our traversing area. This was the case with a particular male leopard that was spotted a few weeks ago.
From the first sighting of this young leopard we noticed his relaxed attitude towards our presence, this hints to the fact that he must have grown up around vehicles. Naturally, we asked around the reserve if anyone knew this male and surprisingly no one had, but thanks to social media it was soon discovered that he came from a private concession in the Kruger National Park, some 50+km away from where he is today.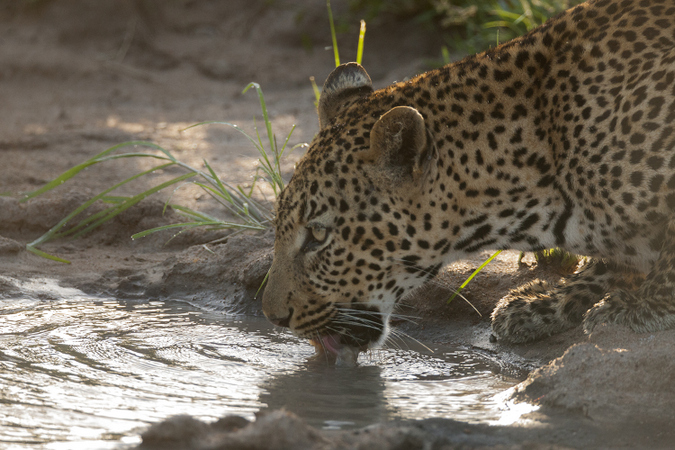 With technology and social media it is extremely interesting to see the movements of these young animals that were previously unknown. In the past, once they left a certain area to find their own territories they would vanish into thin air never to be seen again.
We managed to find this new young male with a nyala kill that he had made the previous night. He is quite big for his age and certainly has some attitude after he had his kill stolen by hyenas but managed to get it back from them and stash it in a tree before heading to a rain pool to quench his thirst.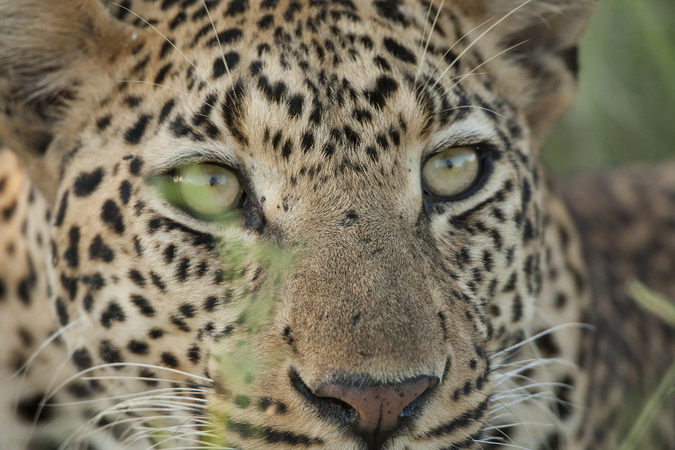 When it comes to leopard identification it's not only the spot patterns that can be used to identify individuals, but also stand out features such as scars which set different leopards apart from one another. In this case, the scar on this leopard's right rear leg is key to his identification.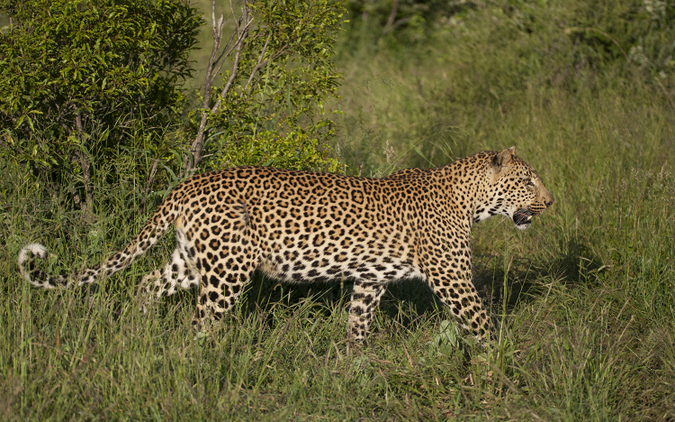 He is a big boy for a young male of roughly three years of age. Male leopards are usually in their prime from around six years old, so if this male's current size is anything to go by he is going to be absolutely massive as he matures – a real force to be reckoned with!
Another stand out feature of this leopard is his amazingly piercing eyes. Eye color in leopards differs according to genes and his eyes are stunning with their amber and gold hues.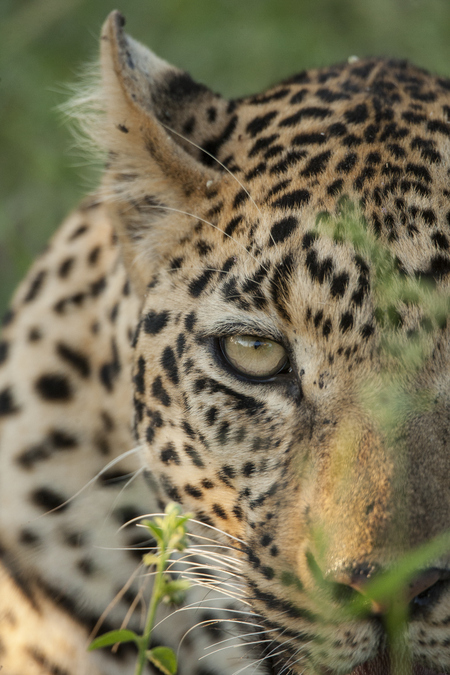 Time will tell whether this young male will remain in the area or if he will be pushed out by the other dominant males as he crosses through their territories.
Though at the moment he seems to be settling in here quite well, regularly making kills and calling the central Timbavati his home… for now.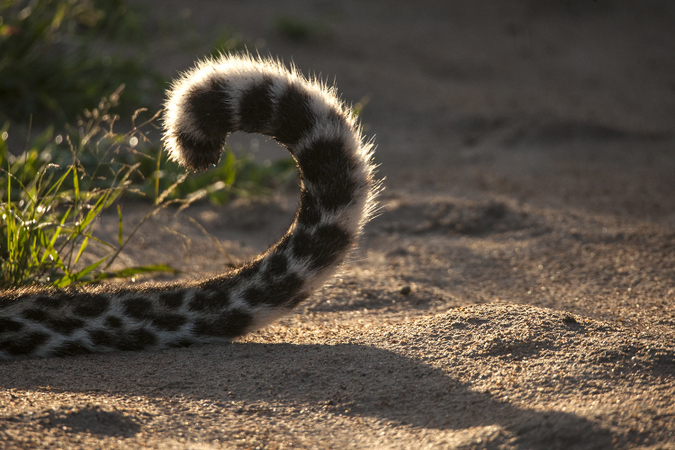 Written, and photographs, by Greg McCall-Peat from Umlani Bushcamp