South Africa's Tintswalo has always been famed for its lion sightings, but for the month of April it has been something special as we saw over 50 different lions in just two weeks!
One of the biggest surprises for us has been the arrival of five little bundles of joy from the Talamati pride. We are so privileged that the Talamati lionesses trust us enough to bring out the cubs at such a young age. Our guests have been watching them for hours, playing and tackling each other and getting to know their new world. The young Avoca males are doing an incredible job looking after these females, and we may soon have another set of cubs appearing near the lodge.
Love is certainly in the air when it comes to the big cats of the Manyeleti.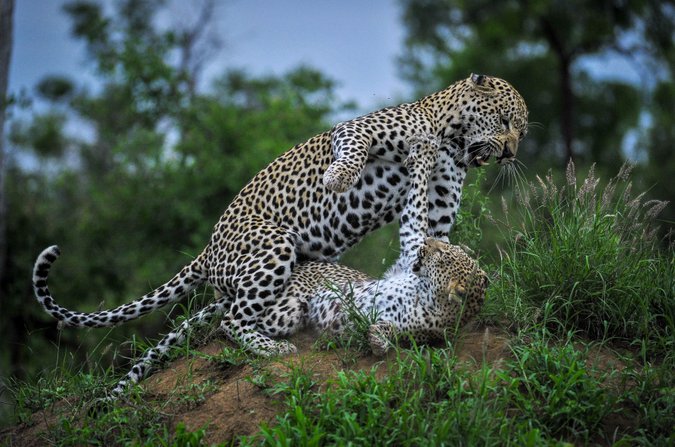 The impressive S8 male leopard was seen mating with an unknown female in the south of the reserve. Nompethu female is showing signs of being pregnant again and we hope this amazing female has better luck this time with her litter of cubs.
Rolling on with the month of love, a pack of eight painted wolves (African wild dogs) were also seen in the south of the reserve and we had the privilege of witnessing the alpha pair mating. Mothers gestate their pups for around 90 days, so we hope that this pack will choose the Manyeleti again this year as their denning area. Exciting times ahead!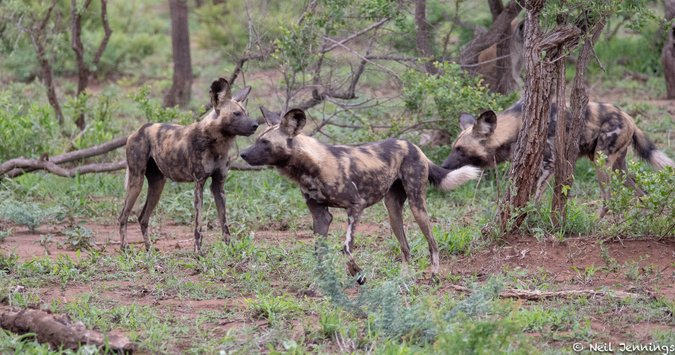 The cheetah sightings have been incredible lately with seven different individuals showing up and numerous sightings across the reserve. Three young sub-adults continue to be seen in the south of the reserve and are looking very confident in an area that is full of lions.
Two males have been seen regularly in the north of the reserve and have made a number of kills up on the open plains.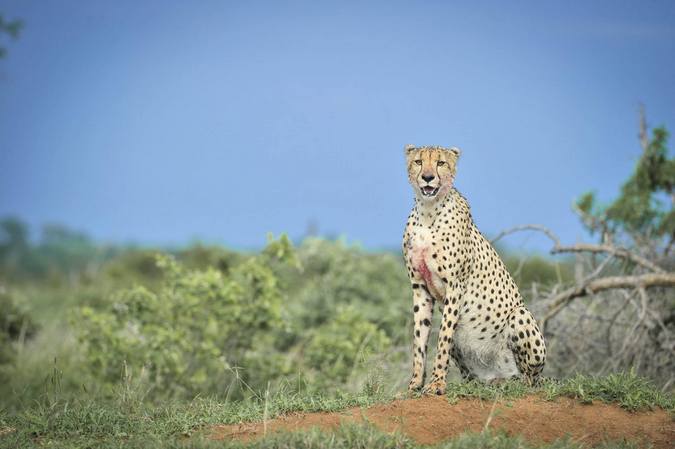 If you love elephants, Tintswalo Safari Lodge is the place to be at the moment. The lush grass and massive water supply are drawing elephants in from all over Kruger.
We are seeing massive herds in the area, and plenty of herds coming down to the dams to drink. During one morning drive, we counted 200 elephants!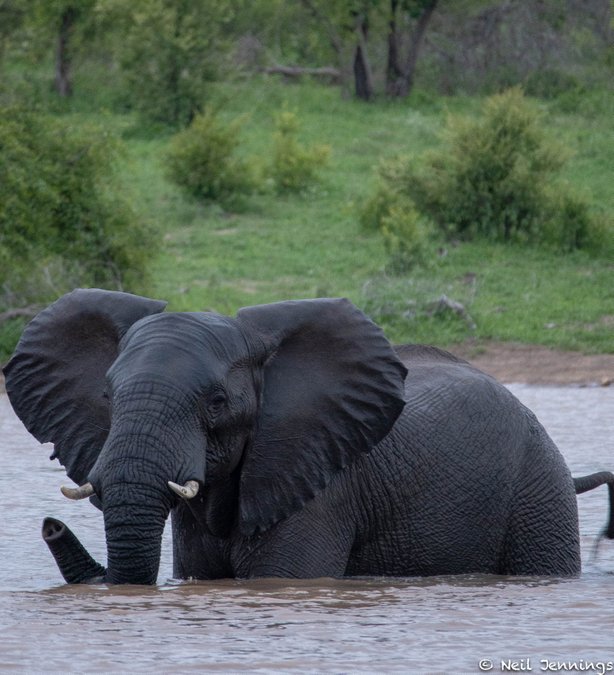 The beloved Mbiri pride, our resident lions, are seen almost daily — all 12 members accounted for.
We watched in amazement one night when the pride took down a wildebeest right in front of the safari vehicle, and proceeded to feast on the animal. The sounds of their growls and roars right beside us were something to behold; and a reminder that the Manyeleti remains as wild as ever.