There has been a rustle of excitement amongst experienced guides and African Safari goers as a rare melanistic serval has been recorded in the eastern plains of Tanzania's Serengeti near Lemala Nanyukie as the words "paka mweusi" ("black cat") get murmured between passing vehicles.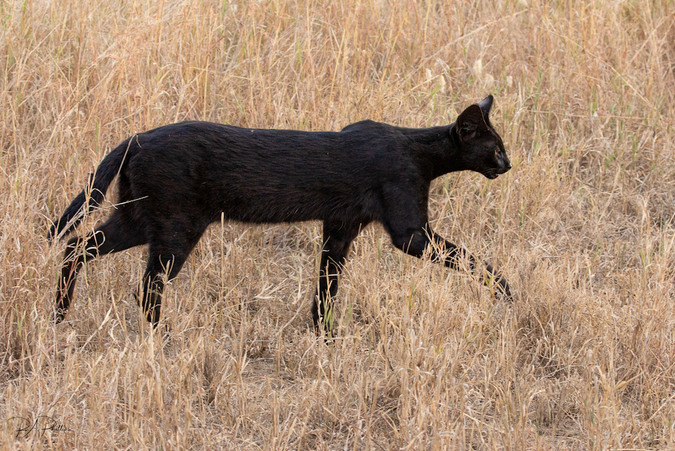 For some it is a sighting worth sitting and waiting for, while other, less experienced guides look confused not knowing what a "paka mweusi" is. Having never seen a black cat on safari before they tend to hurry on to find the next thing on the safari checklist.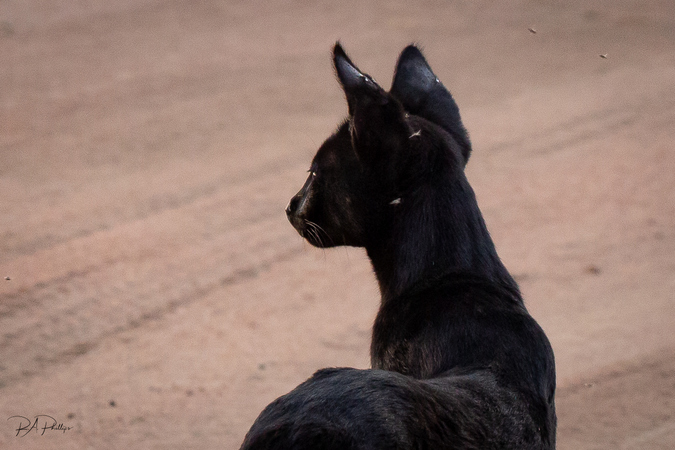 Caused by a recessive gene that produces excessive melanin and turns the serval's coat completely black, rather than its usual golden spotted pelt, makes the serval stand out during the daytime.
And for those that spot it they are awarded with a sighting of a lifetime, a sighting that the experienced guides will brag about for years to come.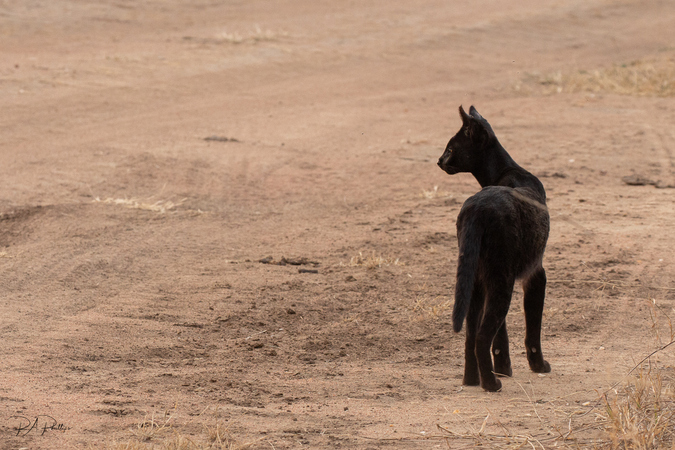 Contrary to the common superstition around black cats, in the Serengeti it is incredibly good luck to spot a black cat crossing the dirt road! With only four records of black servals in East Africa,  it truly is the holy grail of safari sightings.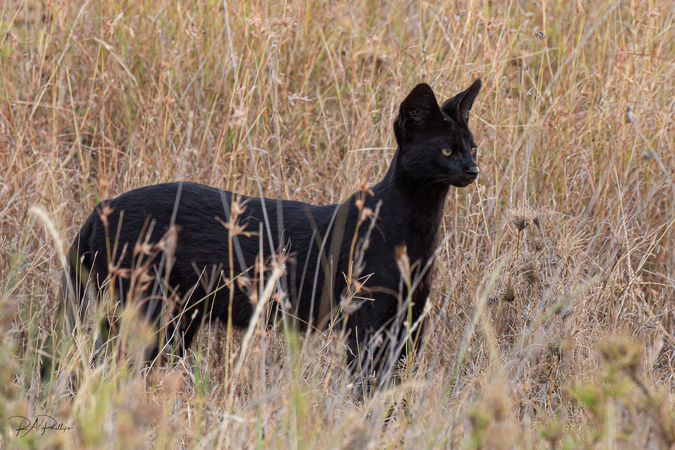 Written by Rebecca Phillips