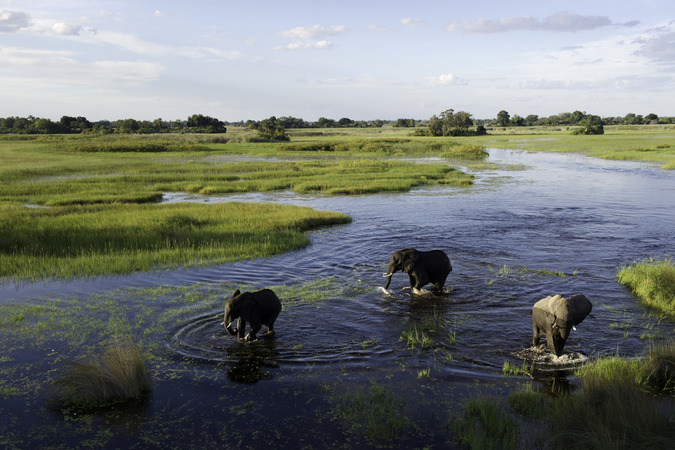 A largely pristine wetland system that supports a diverse ecosystem during annual dry season flooding, the Okavango Delta is a world-famous safari destination and well-deserving of World Heritage status. Every year on 18 April, those cultural and natural sites deemed valuable assets by the UNESCO World Heritage Committee are celebrated.
Today, people around the world will be honoring those sites out of the 1,092 that are most significant to them.
We look at why the Okavango Delta was awarded the 1,000th position on the World Heritage List five years ago.
CONTRASTING LANDSCAPE
The annual flooding by the Okavango River into the Okavango Delta is a welcome respite during the height of Botswana's dry season in June and July. It is one of a very few large inland delta systems without an outlet to the sea, its waters draining instead into the desert sands of the Central Kalahari Basin.
It is this astonishing juxtaposition of a lush wetland within an otherwise arid landscape that is the catalyst for spectacular wildlife gatherings. In a marvelous example of the interaction between climatic, hydrological and biological processes, the indigenous plants and animals have synchronized their biological cycles with these seasonal rains and floods.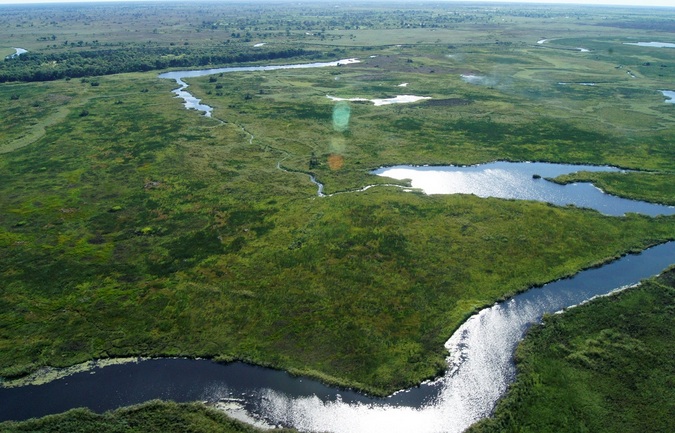 ECOSYSTEM DIVERSITY
The Okavango Delta is home to healthy populations of some of the world's most endangered large mammals, including cheetah, white rhino, painted wolves (African wild dog) and lion. Botswana supports the world's largest population of elephants and the Okavango Delta is considered the core area for this species' survival.
Along with these notable wildlife species, the delta supports 1,061 plant, 89 fish, 64 reptile, 482 bird and 130 mammal species. Each species has found its distinct habitats. Whether it be in the seasonal lagoons, permanent swamps, dry deciduous woodlands of any of the diverse habitats, each species lives within an ecosystem where it thrives.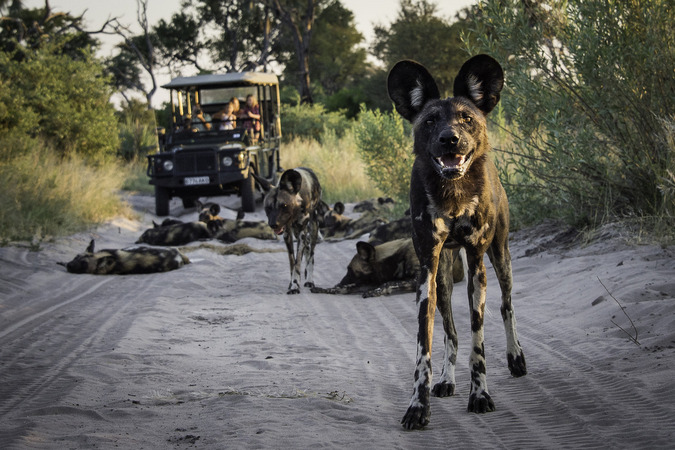 TRULY WILD
As a remote and difficult area to access, the Okavango Delta has successfully sustained a high level of unspoiled wilderness across its vast 2 million hectares. There has been little significant development and impact by humans, with tourism to the inner delta actively limited by governmental policies to tented camps with access largely by air.
These safari properties are carefully managed and monitored for compliance with environmental standards and aim at the lowest ecological impact possible. Mining activity in the delta is prohibited and any such activity in neighboring areas and countries are monitored closely to avoid any detrimental impacts to this environment.
From contrasting landscapes that are exceptionally wild and beautiful to diverse wildlife species that thrive in its various habitats, the Okavango Delta is well-deserving of its place on the World Heritage List.