It was during the afternoon safari at Senalala when I decided to take my guests to the local dam where a pod of hippos have taken up residence. As we arrived at the dam I drove to the inlet where I saw one of the most amazing things I have ever seen!
We pulled up and saw a sub-adult hippo standing next to a tree and on the other side of this tree was a fully grown female and her small, wet, creased newborn lying in a heap next to her. We all gasped simultaneously as we cast our eyes on this inconceivable little being – the energy on the vehicle was palpable as we watched the scene unfold in front of us.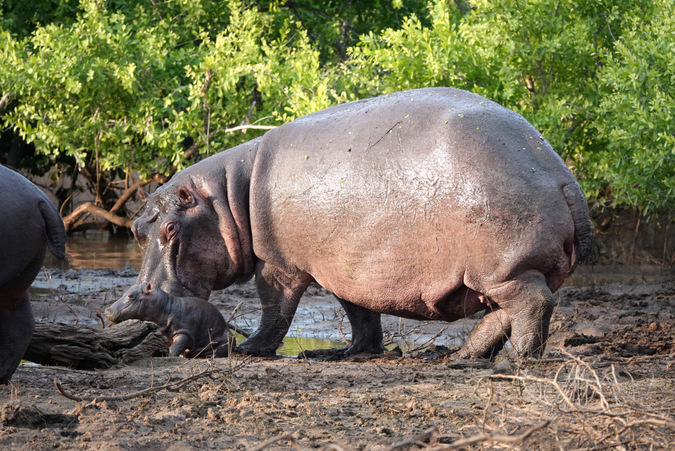 The mother turned her body and I could see that there was still afterbirth hanging out of her, meaning that we must have arrived just moments after the birth.
She started nudging her little heap and it stirred and tried to take its first steps without success, but it kept trying as the mother gave it encouraging nudges.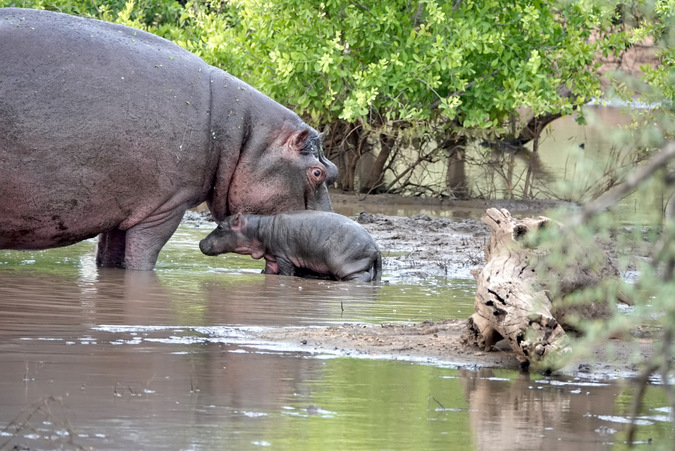 Eventually the little one made it to the water's edge and mommy and baby reached the safety of the shallows. They slowly made their way further into some half submerged vegetation and out of our view.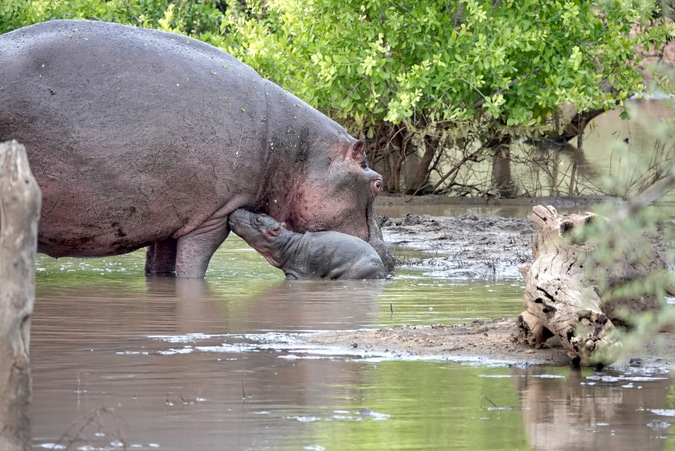 Myself and my guests just looked at one another in shock and appreciation for what we had just witnessed.
This is the absolute embodiment of the fact that you never know what's around the next corner on a safari!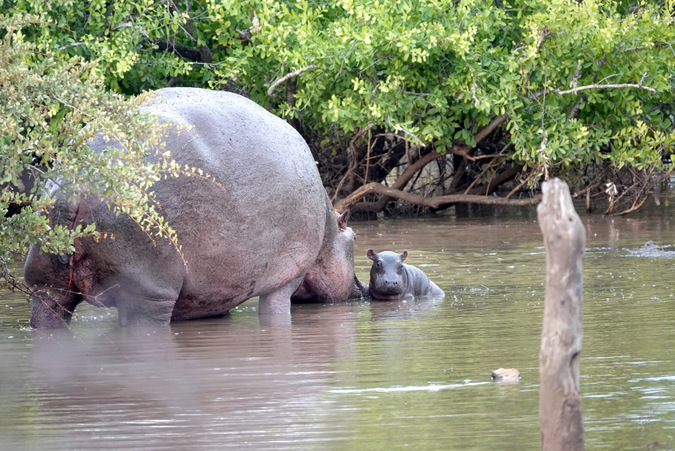 Written by Melanie Groenewald from Senalala Luxury Safari Camp
Photos by Ernie Bright